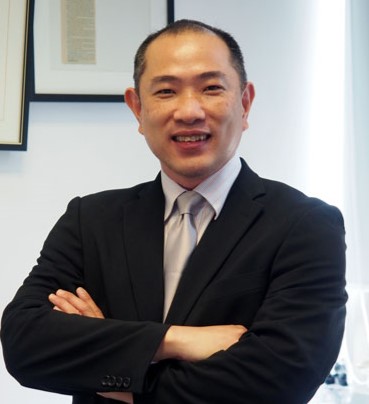 Dr Lim Tet Chen Roy
Credential:
MBBS, MMed (Anaesthesia) Singapore
Specialty:
Anaesthesia
Institution:
National University Hospital
Special Interest:
Paediatric Cardiac and Adult Cardiothoracic Anaesthesia
Contact Dr Lim Tet Chen Roy
More about Dr Roy Lim:
Accredited by the Singapore Medical Council as a Specialist Anaesthesiologist, Dr Roy Lim has been providing anaesthetic services in the private healthcare sector in Singapore since 2013. Dr Roy Lim obtained his medical degree from the National University of Singapore in 1998. He subsequently pursued and obtained a Master of Medicine in Anaesthesiology in 2009. In 2011, Dr Roy Lim completed his clinical fellowship specialising in Paediatric Cardiac and Adult Cardiothoracic Anaesthesia at the Royal Brompton Hospital in London. The Royal Brompton Hospital is a tertiary heart and lung referral centre for the United Kingdom as well as Europe and the largest adult congenital heart disease centre in Europe. Upon completion of his fellowship, Dr Roy Lim joined the National University Hospital of Singapore as a consultant who provided general anaesthetic services for operations. In addition to providing general anaesthetic services for day to day operations, Dr Roy Lim also provided subspecialised cardiothoracic anaesthesia for paediatrics and adults, which required mastery of techniques in transoesophageal echocardiography, regional anaesthetics, lung isolation techniques as well as post-operative intensive care medicine.
Dr Roy Lim is a strong advocate of imparting accumulated knowledge and experience to the younger generation. In 2007, Dr  Roy Lim was appointed as a Clinical Tutor by the National University of Singapore whose duties included bed side teaching and tutorials of medical students undergoing the anaesthesia module in the undergraduate curriculum. In addition, Dr Roy Lim was also the lecturer for the Core Lectures in Anaesthesia Training which is a structured training program for Basic Specialist Trainees as well as a tutor for the Primary and Final Masters of Medicine (Anaesthesiology) Examination Preparatory Course which was attended by both local and international candidates.